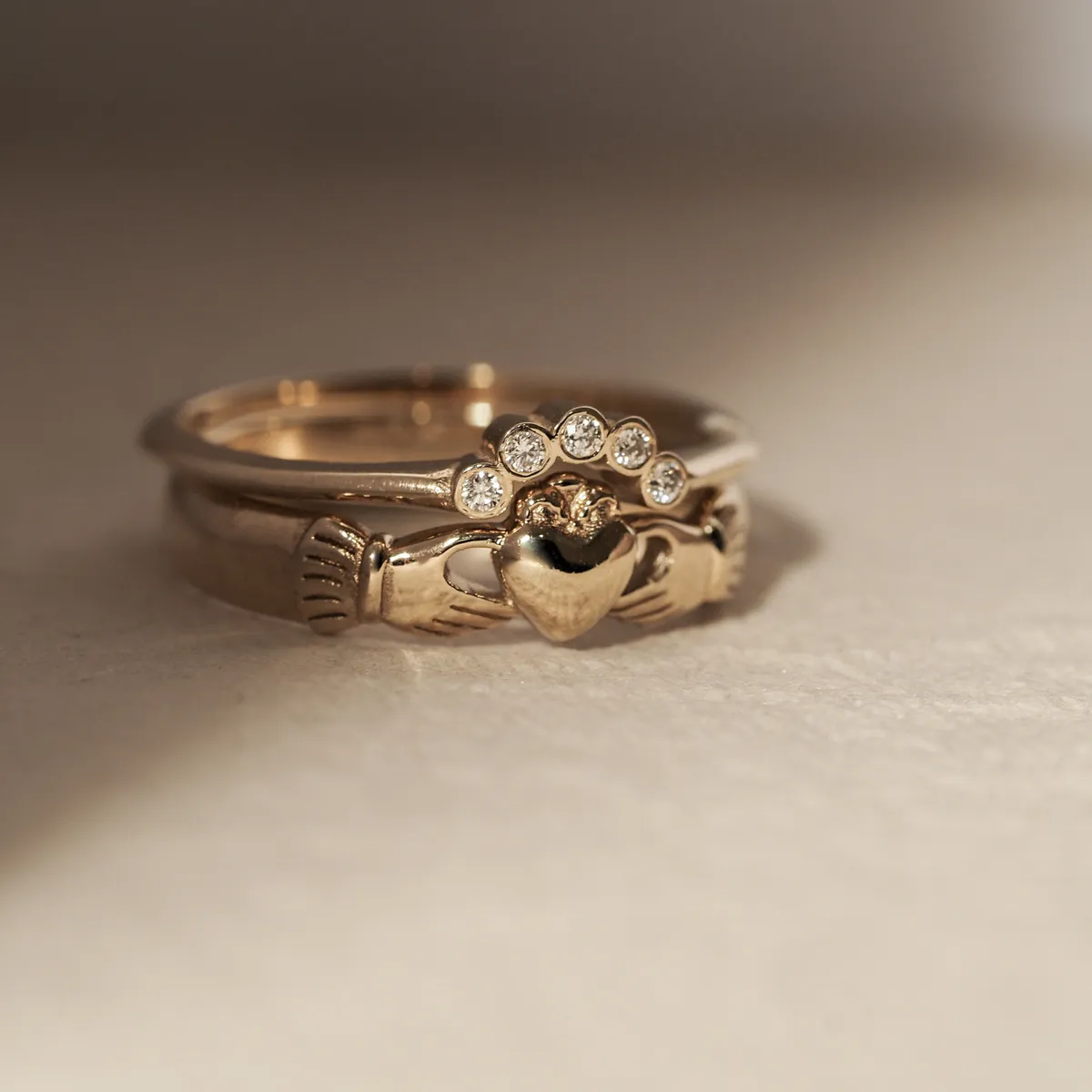 A special acknowledgement
My name is Katelynn Carroll and I have been a fan of enibas for a few years now. It's been about a year since I got my gold claddagh and diamond half moon rings which I love and I just thought I could share my story with you.
After 13 years nursing, and a particularly tough 2 years working on the frontline during the Covid pandemic, I got my first ever bonus at work.
I wanted to get something special for myself that I would always have. I've always been a fan of enibas and have a few pieces but when I saw the new gold claddagh and diamond half moon rings I knew it was the perfect piece!
As my first ever piece of gold jewellery it felt like an indulgent treat, a perfect way to spend my bonus!
And with the claddagh ring representing love, friendship and loyalty it felt like a special acknowledgement to the patients we looked after during the pandemic and the strength and friendship between my colleagues and I which helped us get through such a difficult time.