Motherhood
Mothers need nurturing, too. Remind her of her courage, strength and beauty with a precious gift in silver and gold.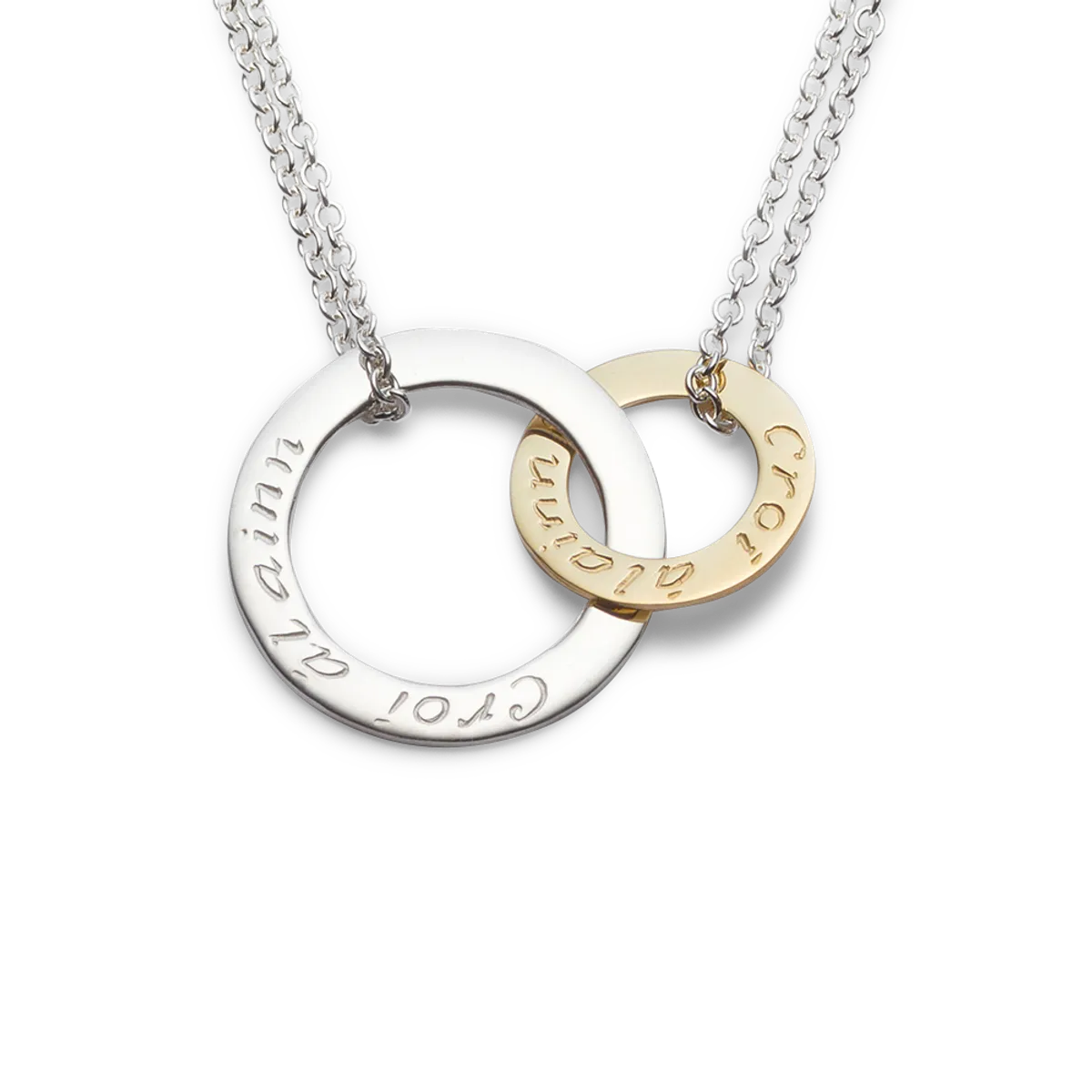 Croí álainn double pendant
I received my chain as a gift after my second child. I love it as it always reminds me of my 2 babies, different but linked together in my heart.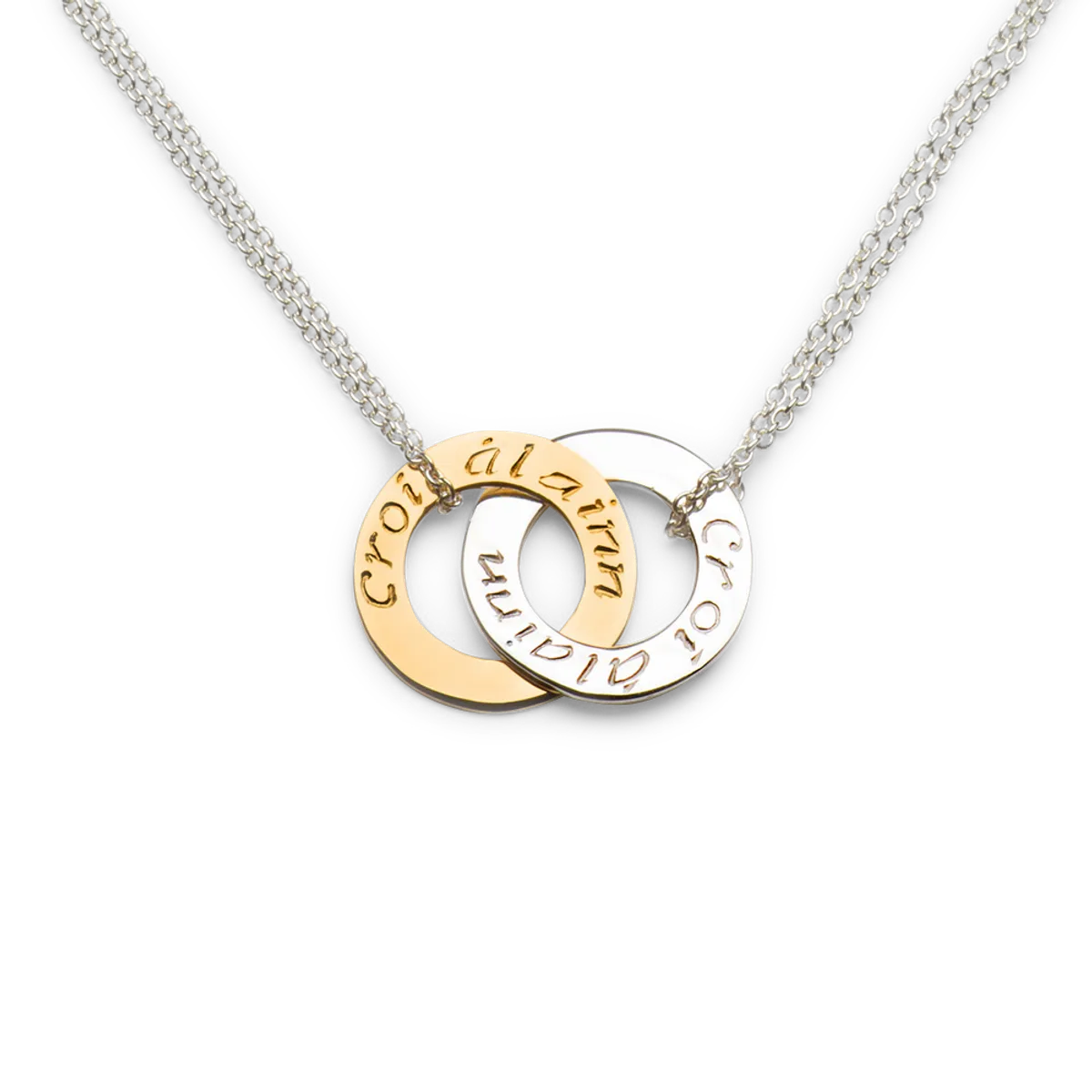 Croí álainn small double pendant
My son and his fiancee recently had a baby girl that they called Croiadh. To mark my grand-daughter's Christening I gave the baby's mother a gift of the chain "Croí álainn" I gave my own daughter a gift of the bracelet "Croí álainn" to mark her being the God-mother for her little niece. Both were very happy with the gifts to mark baby Croiadh's Christening. I later bought the ring "Croí álainn" for myself as a memento of the special day.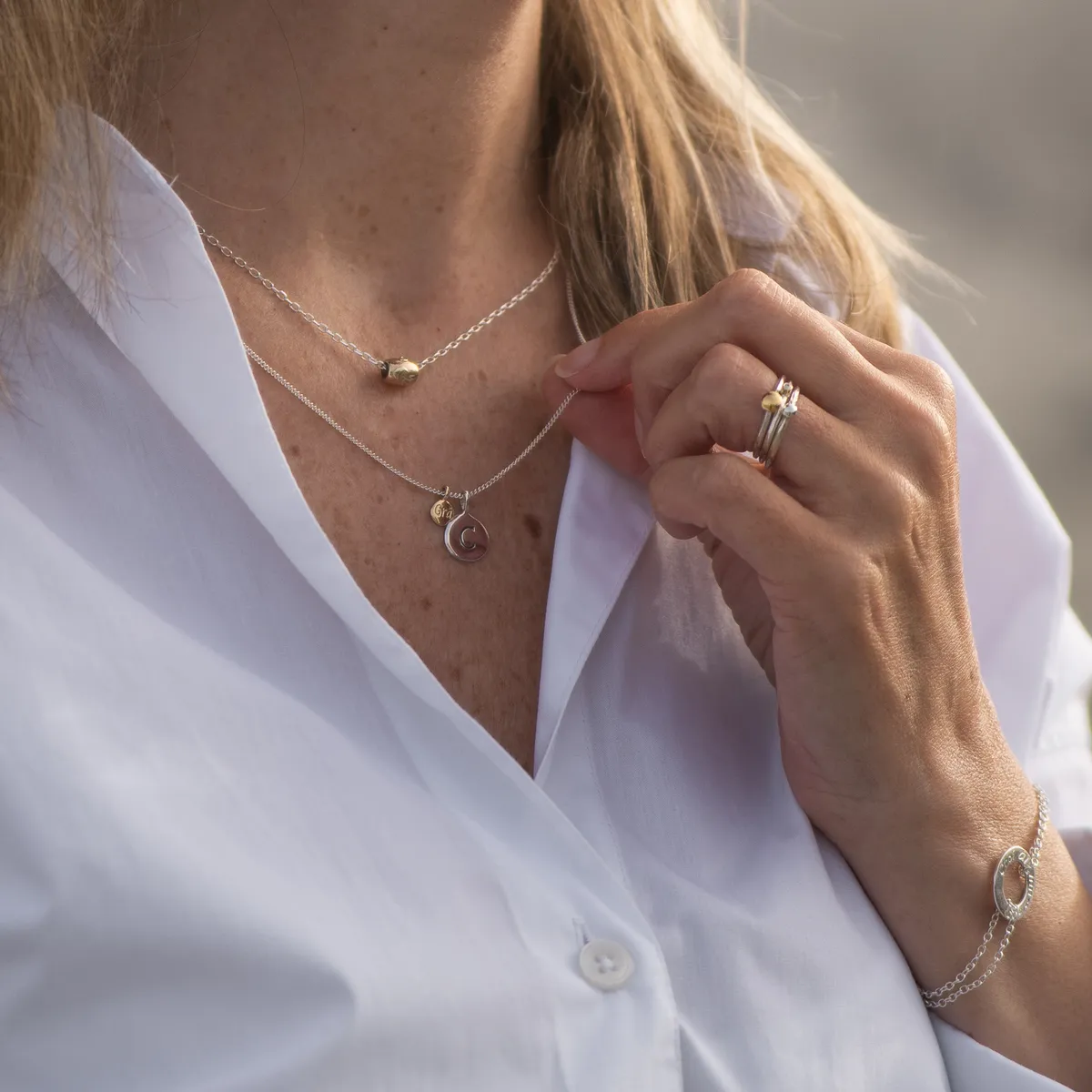 Anam initial pendant
I bought a necklace as a gift for a friend. I out the initial of her baby on it. I knew she would struggle leaving him to go back to work so I wanted her to be able to bring something to remind her of him
Memories and milestones: gifts for every occasion