"
"I've always been fascinated by the Irish language. It's a great privilege to give so much meaning and strength through the messages in my designs. While life can be so fragile, jewellery is permanent – it speaks of the resilience we all have inside us"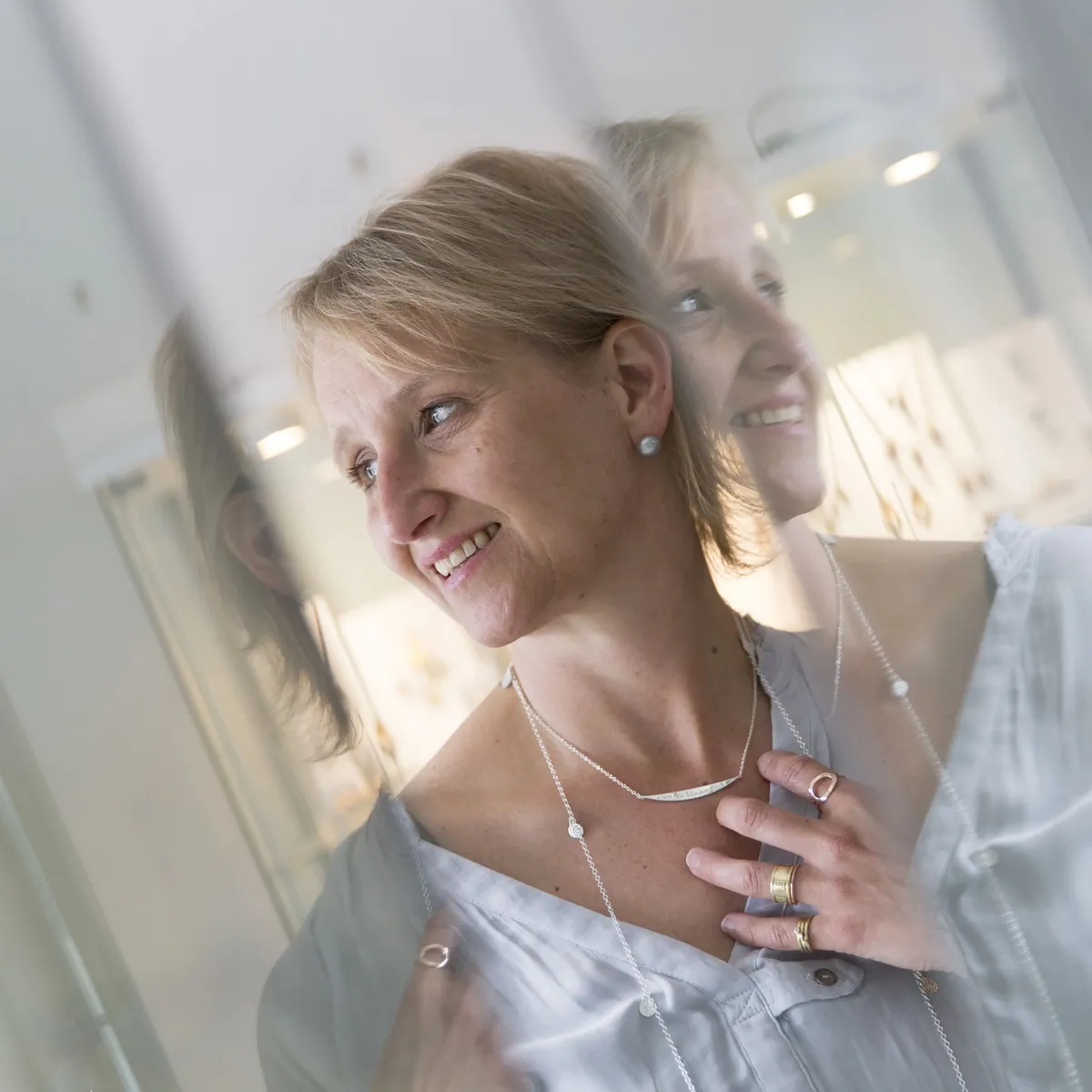 Sabine Lenz
Designer & founder of enibas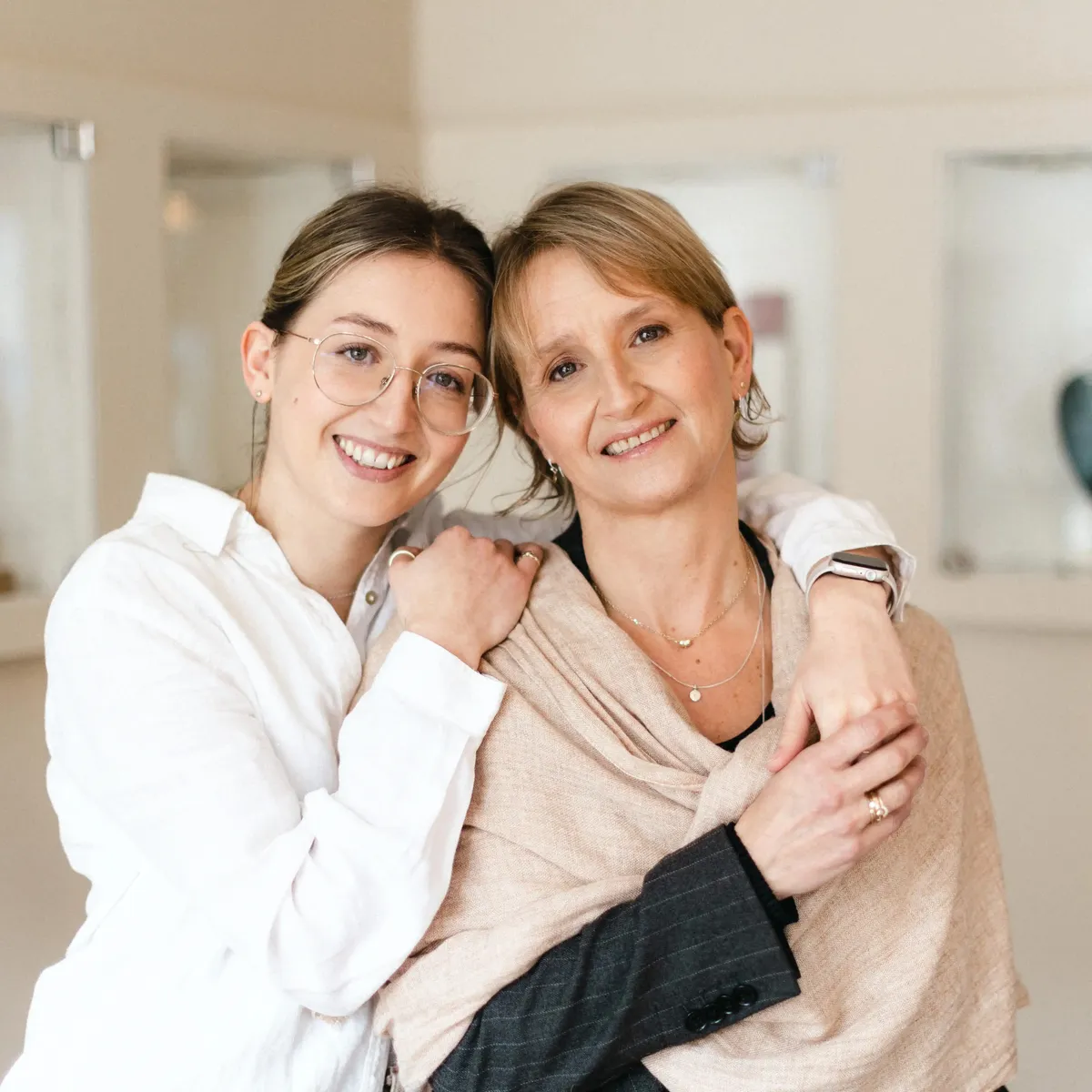 Something to hold onto
Life goes by so fast. What you need is something to hold onto. Something to ground you in what is. Something that connects you to your best people, favourite places, and most heartfelt moments. That's what enibas has always been.
That thread of deep connection runs through everything we do. enibas is a family business. Designer Sabine Lenz has recently been joined in the company by her daughter Anna-Leah. They work together with their close knit team in the little Irish town by the sea where Sabine fell in love and began making jewellery, over 30 years ago.
From the very first piece Sabine ever made, and in every collection since, two words define everything we do: Precious. Everyday. Because life is. And because this is fine jewellery for real life, in all its gorgeous, layered, poignant glory. Companions on your journey. Dreams for your future. Tokens of remembrance. Keep them close. Draw strength from them. Hold on to them.
Handmade and heartfelt
We have deep roots in West Cork, where the first enibas jewellery was born. Today, in Sabine's design studio and our workshop in Schull, you can still watch through a glass window as our pieces are lovingly finished by hand. Our little team of 4, lost in concentration, absorbed in the details. There's a deep joy in the process: the skill, craft, and care it takes to make something beautiful. This is where it started, and it is still the heart of our production, the pattern and standard we use as we grow.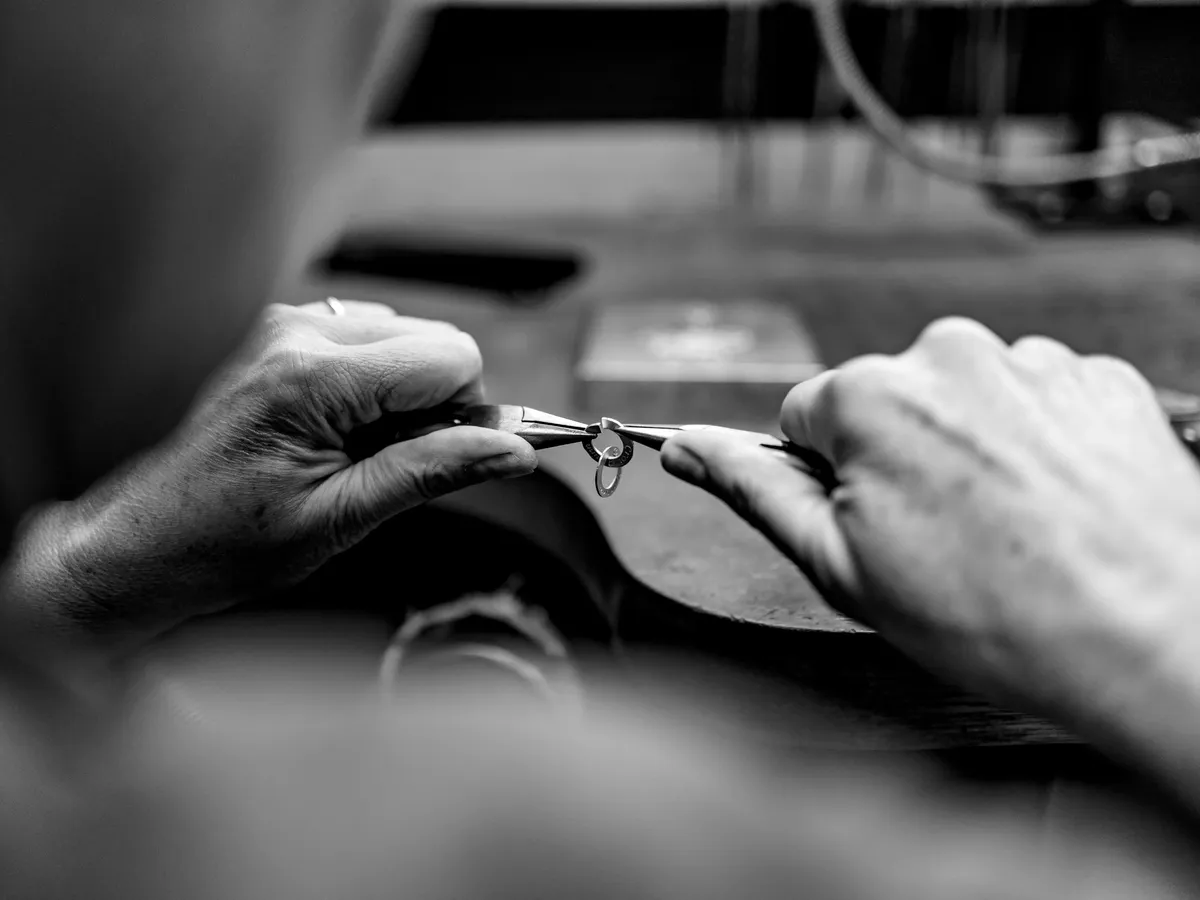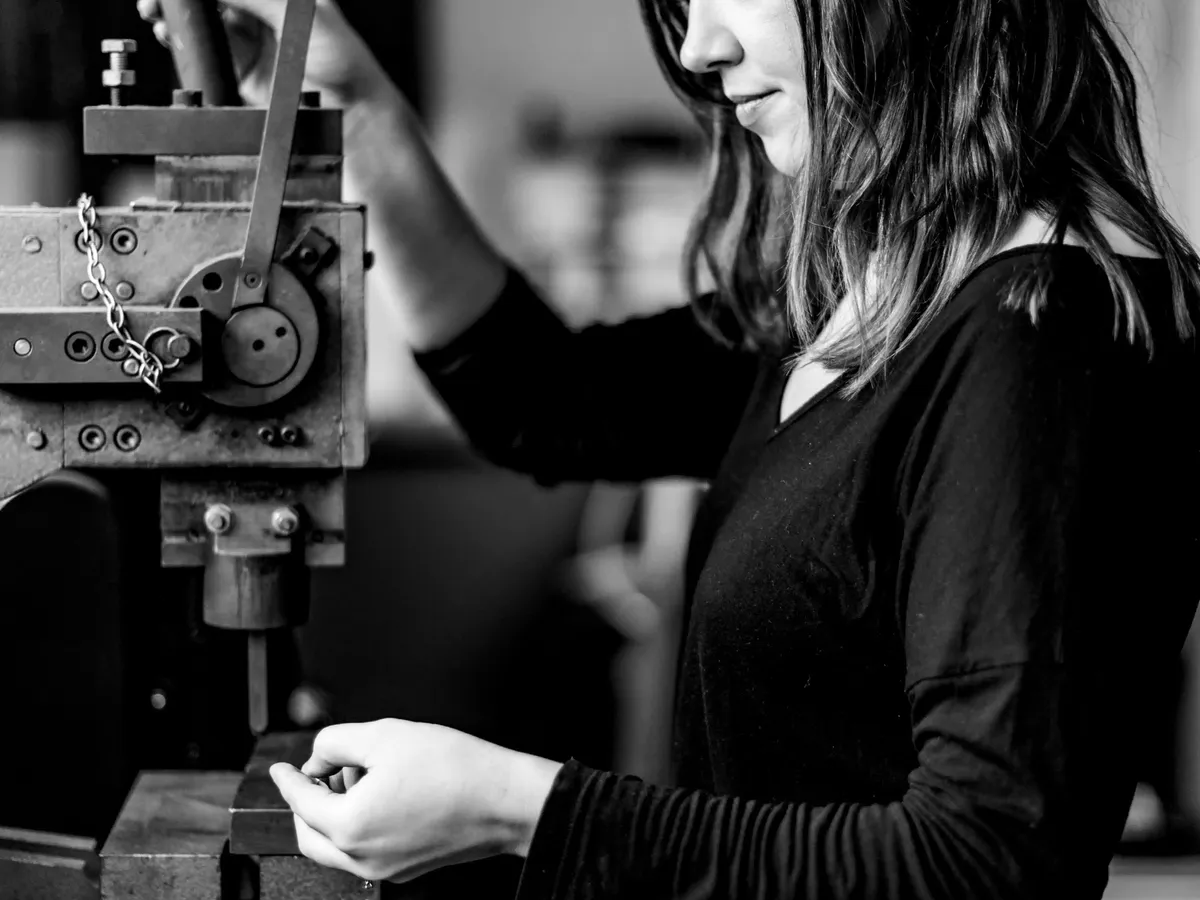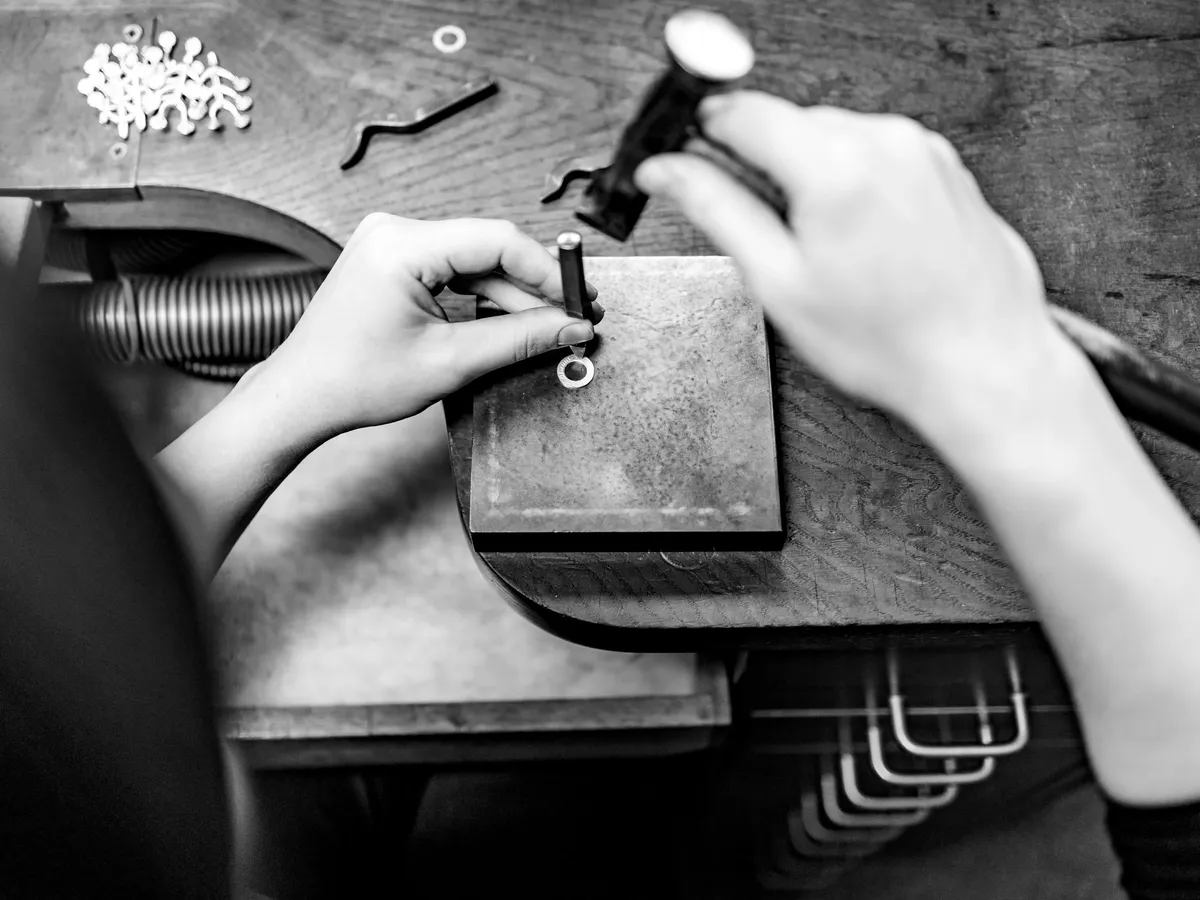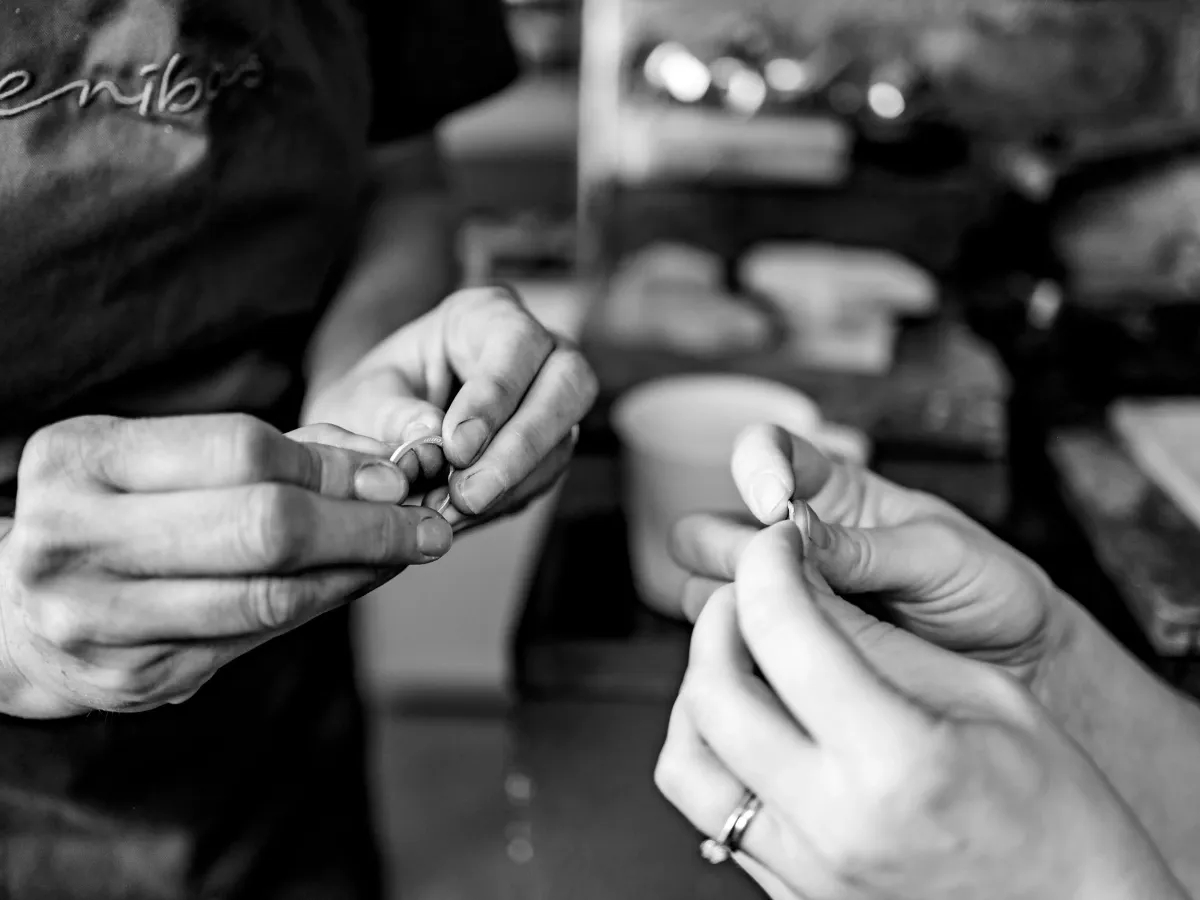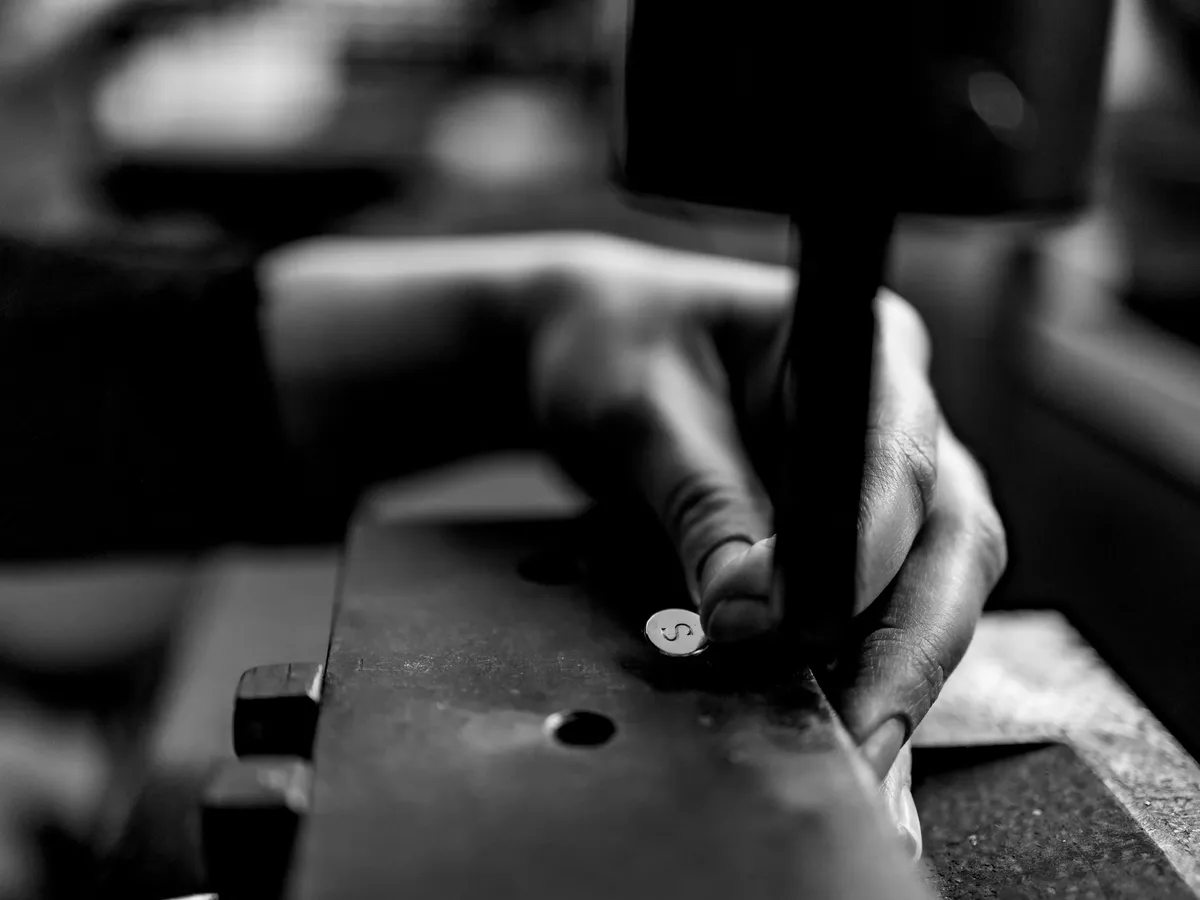 Discover more of what matters to us