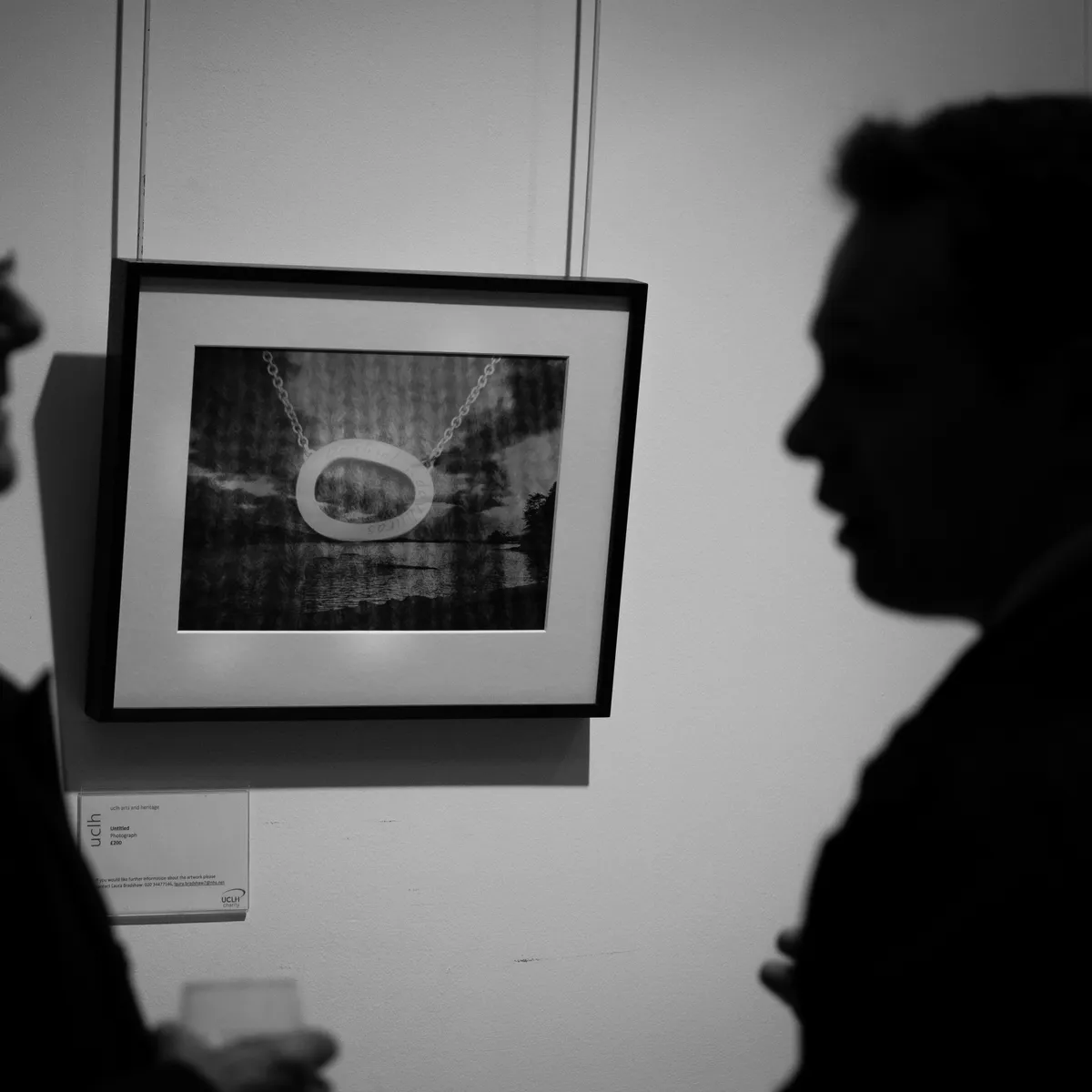 A source of strength and comfort
I am a researcher working with patients who have a diagnosis of cancer, exploring their connections to objects. In the recent exhibition I curated 'Objects of meaning and importance' patient's shared their special objects and so did I, as the researcher Researcher art statement.
During my PhD I attended a workshop in which we were asked to use an object to describe ourselves as a researcher. This first-hand experience enhanced my awareness of how personal objects can enrich emotional depth when being used to convey a story… First of all, I am very grateful to all those who have shared their objects, experiences and stories with me. I feel very privileged to have met every individual and to have had the opportunity to get to know them throughout the process. I feel that it is important that I, in some way, acknowledge this by means of reciprocity. Sharing my own personal object of importance, which conveys aspects of my own experience and identity.
The object I have chosen to share is a necklace, created by an Irish jeweller, enibas, with the inscription ' Do shaol ... do thuras' ,meaning 'Your life, your journey'. It was given to me as a leaving gift by a lady who I worked with for over 10 years. She had given the same style necklace to her own daughter who too was moving to London at the time. The necklace for me symbolises a link to my Irish roots, friends and my family. It has acted as a source of strength and comfort during difficult times. The asymmetric shape reminding me of life's irregularities, an assurance that I can endure the twists and turns of life. I have layered the pendant with an image of the seaside, near my home, reinforcing my connection to home & nature.